I just found out I won this year's USD School of Law "Teacher of the Year" award, a distinction voted on by the student body and bestowed to a single faculty member!
I'm not sure I deserve it, but I am incredibly honored and humbled. My thanks to all the students who voted for me; this will always be one of the greatest honors of my life.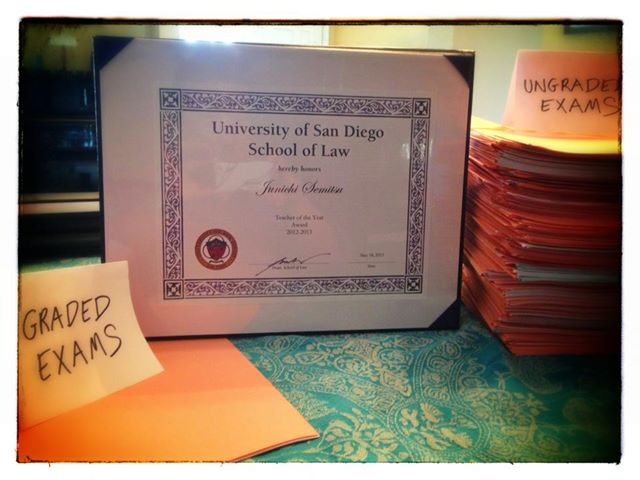 P.S. As you can see above, my "Teacher of the Year" certificate made it home from the graduation ceremony and is now nestled safely next to my fortress of fun.